By Jed Weisberger
IWDC 2021, being conducted virtually, opened on a high note with several outstanding speakers on what Tuesday's host and (International Working Dog Breeding Association (IWDBA) Board Member Walt Burghardt called a "tour."
The roster of 205 attendees included representatives from 21 countries and all continents with the exception of Antarctica. 
That group was treated to addresses by Keynote Speaker Dr. Fiona Hollinshead, Becky Hunt, Dr. Eldin Leighton, Dr. Lucia Lazarowski, Dr. Brenda S. Kennedy and Dr. Karen Meidenbaurer. All shared expertise involving the breeding and training of Working Dogs.
There were also two breakout sessions – one conducted by Dr. Leighton and focusing on the International Working Dog Registry (IWDR) and the other led by Dr. Esther Schalke and Hans Ebbers on "Generalization on Behavior and Signals."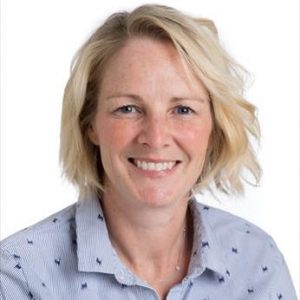 Hollinshead, presently an Associate Professor, Small Animal Reproduction at Colorado State University, a native of Australia who worked extensively in her field in New Zealand before coming to the United States, gave the virtual audience a "unique perspective on the use of breeding strategies to optimize the development and production of continuously improved generations of specialized canines at the three major working-dog breeding programs in New Zealand."
Hunt, is a Canine Science Associate specializing in dog behavior at Guide Dogs for the Blind in the United Kingdom, and has worked for the charity for nearly five years. In her current role, she described being  part of a team developing a new behavioral monitoring system within a working dog program. Hunt is currently undertaking a part-time Ph.D at the University of Nottingham with a focus on the heritability of dog behavior.
Leighton explained "estimated breeding values" used in IWDR evaluations. He has been a member of the working-dog community for 40 years. He held the Jane H. Booker Chair in Canine Genetics at The Seeing Eye from 1995-2015. In that position, he was responsible for managing the canine breeding program that, per year, produced about 200 Labrador Retriever puppies, 200 German Shepherd puppies and another 150 to 200 Golden Retrievers or Lab-Golden cross-bred puppies. 
An Assistant Professor, Canine Performance Sciences at Auburn University in Auburn, Ala., Lazarowski described how the suitability of detection dogs is determined by combining "behavioral, cognitive and neurological measures for enhancing selection."  Lazarowski earned her Ph.D. in Cognitive and Behavioral Sciences from Auburn studying cognitive development in detection dogs. 
Kennedy, the Director of Canine Health and Research at Canine Companions for Independence, joined the San Francisco-based organization as their national veterinarian in 2014 and was promoted to her current position as the director of canine health and research in 2016. Her talk centered on "the effect of maternal style on Canine Companions Dogs," She oversees the veterinary care of all dogs in the puppy, breeding, training and graduate programs at Canine Companions and directs research partnerships that focus on the identification of scientifically based tools to improve the health, longevity and cognitive skills of assistance dogs. She received her DVM degree from Tufts University in 1998 and worked as a veterinarian in private practice for 16 years prior to joining Canine Companions.
Meidenbaurer, who graduated with a DVM degree from the Virginia-Maryland College of Veterinary Medicine, also  holds a Master of Public Health degree from Virginia Tech. Now the Project Manager, Senior Veterinarian at the Johns Hopkins University Applied Physics Laboratory, with colleague David Deglau, profiled Domestic Breeding Consortium, a project designed to breed odor and explosive detection dogs in the United States, many for government use. In the past, most such dogs came from overseas.
IWDC 2021 will continue Wednesday, with a full second day beginning at 10 a.m. (1400 UTC). The conference is being recorded and will remain on the event platform for 90 days following the virtual event. 
The conference has also been approved for 12.75 RACE credits for veterinarians and veterinary technicians. Registration remains quick and easy by clicking the button just below the cover photo on https://www.iwdba.org or at https://cvent.me/ZbyEGa. A link to register is also available on our Facebook page.