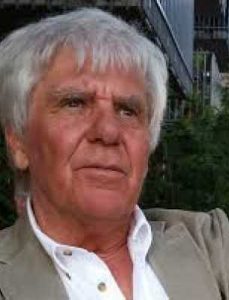 Åke Hedhammar DVM, M Sc, PhD.
Testing dogs for behaviour in Sweden - from phenotypic screening of German shepherds for suitability to be trained for military service to molecular genetics of behavioural variations in almost any dog
Åke Hedhammar DVM, M Sc, PhD is senior Professor in Internal Medicine – Small Animals and Dipl. in Internal Medicine –CA. His research is on the epidemiology and genomics of spontaneously occurring complex traits in dogs (diseases and behavior) and their use as models for human medicine. He is a scientific advisor and veterinary consultant to the Swedish Kennel Club. Dr. Hedhammar was actively involved in training and testing of dogs during in the 1960s and in the validation of testing at the Armed Forces during the 1970s. He was the initiator of The Dog DNA group at SLU and UU, and of the Swedish Dog Genetics group and The National Canine Biobank.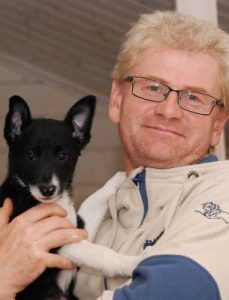 Kenth Svartberg PhD.
Using behavioural tests for the assessment of personality in dogs
Kenth reached his PhD in Zoology at the Stockholm University in 2003 with his thesis on dog personality, which was based on his studies on individual differences in dogs' test behaviour. After that, he worked at the Swedish University of Agricultural Sciences (SLU) with behavioural studies on dogs, foxes and goats. Besides the thesis, Kenth has published a handful of scientific articles. Today, Kenth is working as a consultant and an educator in a family-owned company. One of the projects he has been involved in is in the development of a new dog behavioural test for the Swedish Kennel Club called Behavioural and Personality Assessment for dogs (BPH). Besides that, he has a role as an external resource at the Department of Anatomy, Physiology and Biochemistry, SLU. As such, he is involved in scientific projects regarding individual differences in dog behaviour. Outside work, Kenth is a devoted dog owner living in a multi-dog household with his family. His main hobby interest is the process of learning and how dogs' cognitive abilities can be used in dog training.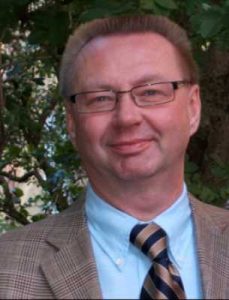 Professor Erling Strandberg
Canine temperament – assessment and heritability: Temperament and EBVs
Erling Strandberg is professor in animal breeding and genetics at the Swedish University of Agricultural Sciences (SLU) in Uppsala. His research has involved quantitative genetics in several species, but with main focus on dairy cattle and dogs. In dogs, he has worked both with developing genetic evaluation for hip and elbow dysplasia and with genetic characterization of behavior traits, based on the available temperament assessments in Sweden.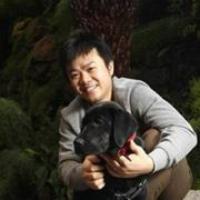 Dac-Loc MAI, PhD Candidate.
What helps and what hinders assistance dog/puppy raising practices?
Dac-Loc MAI, PhD Candidate, Anthrozoology Research Group, School of Psychology and Public Health, La Trobe University, Bendigo, Australia. Dac-Loc, also known as Jimmy, is currently a second-year PhD candidate at La Trobe University. After attaining a Bachelor's degree in psychology from Victoria University, Australia, he joined La Trobe's Anthrozoology Research Group – Dog Lab in Bendigo where he conducted his Honours research on acculturation and pet-ownership. After the Honours year, he commenced a PhD to develop his research career within the human-animal area. During the first year of his PhD, he volunteered as a puppy raiser for the first time. This experience led him to focus his PhD on the raising practices engaged in by assistance dog puppy raisers.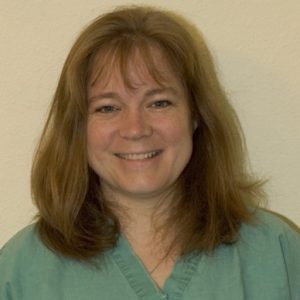 Wendy Baltzer, DVM, PhD
Working Dog Centre: Working hard for working dogs
Wendy graduated from UC Davis School of Veterinary Medicine in 1994, completed an internship at Cornell and spent four years in emergency practice before specializing in small animal surgery. She completed her PhD in veterinary physiology as well as a residency in small animal surgery at Texas A&M University, then was a member of the faculty at Oregon State University College of Veterinary Medicine until 2016. She has been a member of the faculty at Massey University School of Veterinary Science as an Associate Professor in small animal surgery since 2016. Wendy has a special interest in bone, ligament and tendon healing as well as sporting and working dog medicine and rehabilitation of small animals. She holds Certification as a Canine Rehabilitation Practitioner (CCRP) from the University of Tennessee. In 2013 she became a diplomate of the American College of Veterinary Sports Medicine and Rehabilitation - canine specialty. Wendy's role includes surgical teaching, performance of small animal surgery and development of the sports medicine and rehabilitation service. Her research interests include: oxidant stress and injury in sporting dogs, bone healing using omental grafting, tendon and ligament injury and healing in dogs, osteoarthritis, and elbow collateral ligament dysfunction in elbow dysplasia.
Kerinne Levy
From Puppyhood to Adolescence: Longitudinal Cognition Study at Canine Companions for Independence
Kerinne Levy began working with assistance dogs in 1998 and later earned two B.A.s from Franklin & Marshall, culminating in a senior thesis in which she investigated the early sensory development of neonate puppies. For the past 15 years, she has worked in the research program at Canine Companions for Independence in Santa Rosa, CA, where she is currently the National Research Program Manager. Over the years, she has collaborated with organizations and universities on initiatives to better understand the effects of diet, exercise, temperament, genetics and cognition on assistance dog behavior and outcome.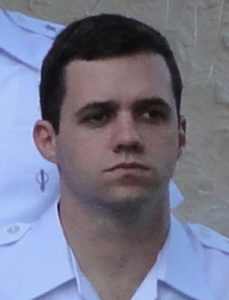 Capitan Otavio Soares, DVM, PhD
Hyper-reactivity in military working dogs: a report of two cases
Capitan Otavio Soares, DVM, PhD, is a veterinary officer of the Brazilian Army since 2006. He holds a specialization in Physiology of Sports Training and another one in Veterinary Clinical Ethology. He worked as a professor and researcher at the Faculdade de Medicina Veterinária de Valença, he served in the Veterinary Hospital of the Agulhas Negras Military Academy, he was the head of the Canine Reproduction Center of the Brazilian Army and now is professor and researcher in the Army Health School. He has interests in military veterinary medicine, biosafety of military operations, military working dog training and exercise physiology and canine behavioral medicine.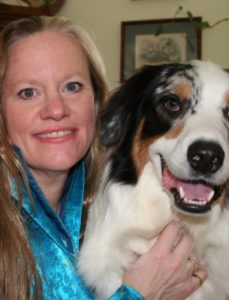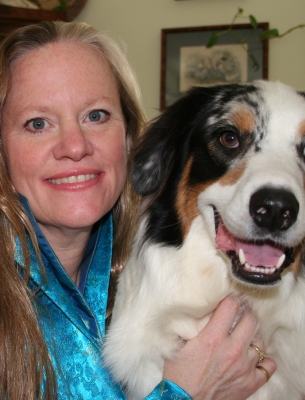 Karen Overall, MA, VMD, PhD, DACVB
Referential focus - pet & working dogs
Voichita Marinescu, PhD
Genome-wide association studies to identify loci and variants associated with behavioral traits in dogs
Voichita Marinescu, PhD, is a researcher in Comparative Genomics at the Science for Life Laboratory at Uppsala University in Sweden. She holds a Licentiat Degree (MS equivalent) in Biochemistry from University of Bucharest, Romania, a PhD in Cellular and Molecular Neuroscience from MIT, and a MS in Biomedical Informatics from the Harvard/MIT Division of Health Sciences and Technology. Her research focuses on understanding the genetic architecture of complex behavioral traits using the dog as a model organism, and on using comparative mammalian genomics to study the evolution of functional genomic elements involved in brain development and neuropsychiatric diseases.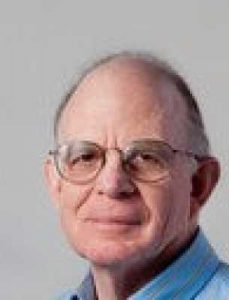 Arthur E. Dunham PhD.
Statistics for working dogs – how do you know if your test/assessments are better than a coin toss?
Arthur Dunham, PhD, is Professor of Biology at the University of Pennsylvania, where his focus is biostatistics, artificial neural networks, population level modeling for environmental and performance outcomes, and individual based models. His research interests have ranged from climate change to working dogs. He has served on the US DoD Blue Ribbon Panel for Canine-Post-traumatic Stress Disorder (C-PTSD). His interest in working dogs stems from his interest in statistical rigor and ensuring that we actually know what we think we do.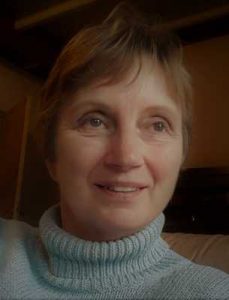 Adee Schoon Ph.D
Odour generalisation - theory and practice
Adee Schoon began her work with police human scent dogs in the Netherlands in 1991 and obtained her PhD in 1997. Since then, her work has included research projects in explosive, drug, human remains, corrosion, cancer and wildlife detection, puppy selection and training programs, and teaching about odours, scent perception, learning and training. She publishes regularly and participates in a number of international governmental working groups/organizations on detection dogs. In 2010, she left Leiden University and started Animal Detection Consultancy, with a mission to use, improve and expand the olfactory detection capabilities of animal/handler teams through focused research, training and advice, primarily in the field of human security and welfare.
Dr. Lauryn E. DeGreeff
The chemistry of odor: How understanding odor can foster a better detector
Dr. Lauryn E. DeGreeff has worked in the field of analytical chemistry in support of canine detection for more than 12 years. She received a Ph.D. in Chemistry with an emphasis in Forensic Science from Florida International University in 2010. Her research focused on the sampling, characterization, and delivery of human odor, living and deceased, for the purpose of canine detection. Following the completion of her doctorate, she worked as a research fellow at the Federal Bureau of Investigation, Counterterrorism and Forensic Science Research Unit. Her research focus was detection and determination of human scent and odor and human blood or the development / improvement of canine training aids and training methods. Dr. DeGreeff began her research at the U.S. Naval Research Laboratory in 2012 with research efforts focused on the characterization of explosives for instrumental and canine detection. She has since developed and patented a canine training tool for training on mixed odors, which has recently been brought to commercial market. Additional research has included a chemistry-based approach to studying canine olfaction for the purpose of improving canine training and informing field vapor sampling practices. Dr. DeGreeff has published numerous journal articles, holds three patents, has presented her research at numerous national and international conferences, and frequently gives educational seminars law enforcement officers and military personnel.
Dr Nicola Rooney (BSc PGCE PhD)
Measuring, and determining factors affecting performance of glycemic alert dogs
Dr Nicola Rooney (BSc PGCE PhD) is a Teaching Fellow in the Animal Welfare and Behaviour Group at the University of Bristol. She has a PhD in dog behaviour and for the past fifteen years has headed a team conducting research on working dogs, working collaboratively with many agencies worldwide. Her research has included: examining working dog selection criteria and breed differences in ability, investigating factors affecting working dog ability, and developing ways to quantify working ability, of search dogs and more recently racing greyhounds and medical detection dogs. She also works as an independent consultant to the RSPCA.
Dr. Bess J. Pierce
Neuromotor development in puppies: implications for training and fitness
Dr. Bess J. Pierce is an Associate Professor at Lincoln Memorial University College of Veterinary Medicine in Harrogate, Tennessee where she teaches small animal internal medicine, sports medicine and human animal bond subjects. She also serves as Adjunct Associate Professor, Canine Performance Sciences and Rehabilitation at Penn School of Veterinary Medicine, Penn Vet Working Dog Center in Philadelphia, Pennsylvania. Her primary research and clinical interests are canine sports medicine and rehabilitation (with a focus on military working dogs), canine conditioning and injury prevention, and three-dimensional motion capture and modeling. Dr. Pierce earned a BS in biology from Tulane University in 1986, an MZS in wildlife biology in 1990 and a DVM from Auburn University in 1992. She is board certified by the American Board of Veterinary Practitioners, the American College of Veterinary Internal Medicine and the American College of Veterinary Sports Medicine and Rehabilitation. Pierce has served more than 26 years in the US Army Veterinary Corps both in the active duty and reserve components, with assignments worldwide including California, two tours in Japan and several years at the Military Working Dog Center in Texas. She is currently in the US Army Reserve, assigned to Public Health Command Europe, headquartered in Germany.
Paul Waggoner, PhD
Building a better detector dog: Lessons learned and (many) questions remaining to be explored in Auburn University's 19 years of detector dog production
Paul Waggoner, PhD, is the Co-Director of the Canine Performance Sciences Program and Adjunct Associate Professor in the Department of Anatomy, Physiology, & Pharmacology at the Auburn University College of Veterinary Medicine. He is a behavioral scientist with 30 years of experience performing detection dog related research & development, breeding & production, and innovation of operational technology. He is a co-inventor of Auburn's patented Vapor Wake® detection dog technology. He is a member of the Dogs & Sensors Sub-committee of the National Institutes of Standards and Technology, Organization of Scientific Area Committees (OSAC), was an original member of the former Scientific Working Group on Dogs and Sensors (SWGDOG), and is co-chair of the H.R. 302 Domestic Detection Dog Production Working Group. His current research & development activities include: canine behavior & cognition, odor memory, detection of chemical & biological threats, explosive odor spectrum detection, detector dog team evaluations, and behavioral phenotyping of detector dog performance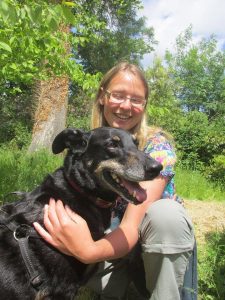 Vicky Ratcliffe PhD
Putting working dog research into practice: development of science-based guidance notes
Vicky is a senior canine research scientist within the Canine and Biosystems Team at the Defence Science and Technology Laboratory in the UK. Previously she completed her PhD investigating dog perception at the University of Sussex. In her current role Vicky leads research projects to understand and enhance the performance of detection dogs; including odour training, deployment and welfare. This work is carried out in collaboration with detection dog users in UK government, private organisations and academia.
Cynthia M. Otto, DVM, PhD
The opioid crisis and working dogs
Dr. Otto is a tenured Professor of Working Dog Sciences & Sports Medicine at the University of Pennsylvania, School of Veterinary Medicine in Philadelphia, PA. She served as an attending ACVECC clinician in the Penn Vet Emergency Service between 1991 and 2014. As a result of her deployment with PA-TF1 to 9/11, she initiated an AKC-CHF funded longitudinal study of search dogs that worked at 9/11 and created the Penn Vet Working Dog Center (www.PennVetWDC.org). She achieved board certification in Veterinary Sports Medicine and Rehabilitation (DACVMR-canine). She is the executive director of the Penn Vet Working Dog Center where she oversees the fitness and medical care of the detection dogs in the program, provides rehabilitation and conditioning for police and other working dogs and conducts vital research impacting detection dogs. She has published over 60 peer reviewed articles, numerous book chapters and is an internationally recognized speaker in both emergency medicine and working dog medicine. She was named Pennsylvania's 2002 "Veterinarian of the Year", received an Alumni Recognition Award in 2006 and the 2008 OSU Distinguished Alumnus Award from the Ohio State University. She received the Philadelphia Kennel Club's Dog's Best Friend Award in 2016 and AVMA's Bustad Companion Animal Veterinarian of the Year in 2018.
Esther Schalke, DVM, PhD
Protection work: Lecture and demo
•1990-1996: Study of Veterinary Medicine at the University of Hanover
•2000: PhD at the Institute of Animal Welfare and Behavior, University of Veterinary Medicine Hanover
·1997-2012 postdoctoral research fellow, Institute of Animal Welfare and Behaviour, University of Veterinary Medicine Hanover (research subjects: aggression in dogs, temperament tests in dogs, learning behaviour in dogs)
·Since 2008 Chamber Recognised Specialist in Animal Behaviour
· Since 2009 Diplomate ECVBM-CA
·Since 2000 cooperation with the State Office for Further Training and Personal Matters ( Police of North Rhine Westfalia)
·Since 2000 Contract with the Police of Lower Saxony for training tracking dogs
·Seminars/advanced training for police, customs and military in Germany, Austria, Switzerland and Australia, New Zealand and Sweden
·Numerous publication about research subjects mentioned above
·2009 foundation of the Lupologic GmbH, center of applied ethology and veterinary behaviour medecine ; later Kynoscience UG
·Since 2017 Board member of the International Working Dog Breeding Association (IWDBA)
·Since 2019 Bundeswehr school of dog handling (German Military)
Hans Ebbers
Protection work: Lecture and demo
·Since 1980 police officer
·From 1989-2017 member at the special forces (SEK)
·From 1992-2017 trainer at the special forces for self-defense and tactis
·1998 development of special tactics for police dog handler
·From 2000-2017 dog handler for special forces
·Since 2007 police dog trainer
·Since 2008 judge for police dogs and responsible for training and further education for all police dogs in special forces in North Rhine Westfalia
·From 2013-2017 training dogs for concealed detection of explosives on persons
·Since 2007 Seminars/advanced training for police, customs and military in Germany, Austria, Switzerland, Australia and New Zealand and Sweden
·Since 2007 dog trainer for special forces (Attack dogs, Tracking and Explosives)
·Dog handler and judge in IPO sport
·From 2013 associate of the Lupologic GmbH and later Kynoscience UG
·Since 2014 chamber certified dog trainer (Lower Saxony)
·Since 2017 police department of Muenster
Hans developed a special way to train tracking dogs and dogs for protection work.
Maj. Desireé Broach, MS, DVM, DACVB
Low stress/no distress approaches to cooperative husbandry and the veterinary care of working dogs (do it faster, better, safer): Lecture, video, demo, hands-on assisted by Swedish Armed Forces, Esther Schalke and Hans Ebbers
MAJ Desireé Broach attended The University of Georgia College of Veterinary Medicine, and has been Active Duty in the U.S. Army Veterinary Corps since graduating in 2008. She has served as an Officer in Charge of a Veterinary Treatment Facility in Georgia, an Instructor at Fort Sam Houston, Texas, and the Clinical Medicine Veterinarian for the 463rd Medical Detachment Veterinary Service Support at Fort Benning, Georgia. Due to her interest in Veterinary Behavior, she completed a dual residency program from 2012-2016, where she completed a Master of Science in Biology and subsequently became a Diplomate of the American College of Veterinary Behaviorists in 2017. She currently lives in Germany and works as the Director of Veterinary Medical Center Europe, and also continues to teach and consult on Veterinary Behavior. She is married to her husband, Eddie, has two children, Alayna and Conner, and has the perfect behavior-partner-in-crime, her dog Gabe.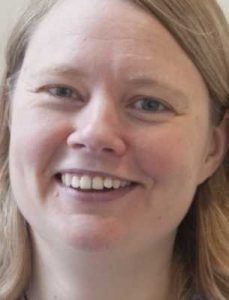 Professor Elinor Karlsson
Improving the performance and health of all working dogs through large-scale, collaborative genetics
Professor Karlsson is a professor at the University of Massachusetts Medical School and director of Vertebrate Genomics at the Broad Institute of MIT and Harvard. Her research uses ancient signals of evolution to find DNA changes that affect health and behavior. She has a focus on canine genetics, through her citizen-science Darwin's Ark project and the Working Dog Project, a open data initiative to find genetic factors contributing to working dog success. She received her B.A. from Rice University, her Ph.D. from Boston University, and was postdoctoral fellow at Harvard University before starting her research group in 2014.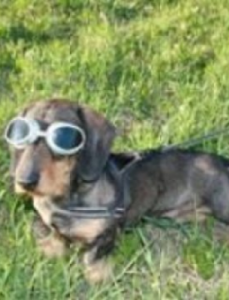 Professor Frode Lingaas, DVM, PhD.
Genetic approaches to behavioral concerns in working dogs and family owned dogs
Professor Lingaas is head of Section of medical genetics at the Veterinary faculty, Norwegian University of Life Sciences, in Oslo and has the responsibility for research and teaching of veterinary students in medical genetics. He has a close collaboration with a number of breed clubs and organizations to record diseases and improve health and welfare in dogs. He is involved in genetic mapping of mutations and variants associated with a number simple and complex inherited diseases as well as behavioral traits in dogs.
Katriina Tiira, PhD
The efficacy and limits of detection in Finnish accelerant detection canines
Dr Tiira received her PhD in 2001 with a thesis on aggressive behaviour in fish (salmonids). Since then, she has performed post-doctoral research and worked as a University researcher (University of Helsinki). In 2008, her research focus shifted on the behavioural genetics of normal and abnormal canine behavior, and during 2008-2016 she worked as a senior post doc in Prof Hannes Lohi's Canine Genetic Research group at Helsinki University. In 2016 Tiira started a company specialized on scientific testing of cognitive traits in dogs (smartDOG) and is also currently a visiting researcher at the University of Helsinki.
Astrid Concha DVM, MSc, PhD
Effect of Impulsivity on olfactory detection performance in Military Working Dogs
Dr. Concha is a Postdoctoral research associate at the US Army Research Office. Dr. Concha has 20 years of experience that encompasses working in clinical animal behaviour, working as a detection dog trainer, and working as a researcher. She earned her PhD in animal behavior from the University of Lincoln (UK), has worked with Medical Detection Dogs (UK), and has worked with Police and Military Working Dogs across the world. Her primary research area is the study of canine olfactory performance and developing novel technologies to measure alert responses in detection dogs. Dr. Concha is currently working with Military Working Dogs to identify cognitive, sensory, and morphological markers associated with key performance metrics in dual- purpose Military Working Dogs at Lackland Air Force Base (USA).
MAJ Andrea Henderson, PhD
Evaluation of a fitness assessment and conditioning program in a military working dog
MAJ Andrea Henderson received her Doctorate of Veterinary Medicine from the Virginia-Maryland Regional College of Veterinary Medicine in 2005. Her passion for working dogs led her to join the U.S. Army Veterinary Corps. Her first assignment after graduation was an internship at the Department of Defense Military Working Dog Veterinary Services in San Antonio, Texas. She has since held leadership positions overseeing the Mine Detection Dog program at Fort Leonard Wood, Missouri and the Kaiserslautern Branch Veterinary Services in Germany. In July 2014, MAJ Henderson completed a residency in canine sports medicine and rehabilitation at the University of Tennessee in Knoxville. She also received a Masters of Science with a focus in Kinesiology from the University of Tennessee Graduate School in December 2014. Since August 2014, she has been employed with the DoD Military Working Dog Center in San Antonio as Chief of Sports Medicine and Rehabilitation. In January 2016, MAJ Henderson earned her board certification as a Diplomate of the American College of Veterinary Sports Medicine and Rehabilitation. MAJ Henderson has specific interests in canine exercise physiology, conditioning for injury prevention, and conservative management of degenerative lumbosacral stenosis in Military Working Dogs
MAJ Desireé Broach
Commitment over Compliance-Changing Strategies in Working Dog Teams
MAJ Desireé Broach attended The University of Georgia College of Veterinary Medicine, and has been Active Duty in the U.S. Army Veterinary Corps since graduating in 2008. She has served as an Officer in Charge of a Veterinary Treatment Facility in Georgia, an Instructor at Fort Sam Houston, Texas, and the Clinical Medicine Veterinarian for the 463rd Medical Detachment Veterinary Service Support at Fort Benning, Georgia. Due to her interest in Veterinary Behavior, she completed a dual residency program from 2012-2016, where she completed a Master of Science in Biology and subsequently became a Diplomate of the American College of Veterinary Behaviorists in 2017. She currently lives in Germany and works as the Director of Veterinary Medical Center Europe, and also continues to teach and consult on Veterinary Behavior. She is married to her husband, Eddie, has two children, Alayna and Conner, and has the perfect behavior-partner-in-crime, her dog Gabe
Dr. Angela Bartels
Medical training of military working dogs
Curriculum vitae
1st Study
social pedagogy (1989 – 1993)
2nd Study
veterinary medicine
Veterinary University Hannover (1994 – 1999)
Thesis
Assessment of Behaviour of Dogs of the Pitbull-type and Five other Breeds by Temperament Testing According to the Guidelines of the Dangerous Animals Act of Niedersachsen, Germany (GefTVO) of 5th of July 2000
Working experience
2000 – 2003
Research assistant at the Institute of Animal Welfare and Ethology (domestic, laboratory animals and horses) of the Veterinary University Hannover, Germany
2004 - 2015
Research assistant at the Chair of Animal Welfare, Ethology, Animal Hygiene, and Animal Housing Faculty of Veterinary Medicine, Ludwig-Maximilians-University Munich, Germany special fields: dogs and cats functions:
research and teaching
behavioural-therapeutical consultation hours
lectures and seminars
2015 - 2019
Major Vet at the Bundeswehr School of Dog Handling, Germany
since March 2019 again: Research assistant at the Chair of Animal Welfare, Ethology, Animal Hygiene, and Animal Housing Faculty of Veterinary Medicine, Ludwig-Maximilians-University Munich, Germany