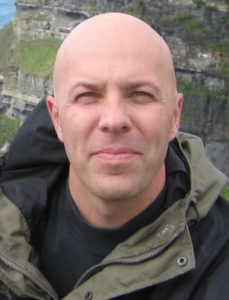 Clint George
20 years of various assignments within United States Army Special Operations. Deployed 8 times to Afghanistan and Iraq and over 20 shorter missions to Africa. Diplomat in College of Veterinary Preventive Medicine. Currently a Radiology Resident at University of Georgia. What's important, my family of 7, Mindy (wife) and 5 children.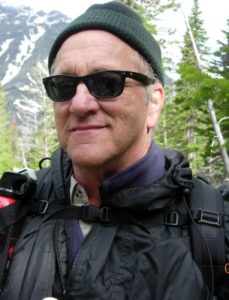 Allen Goldblatt
I received my Ph.D. from the department of Biology at the University of Oregon. My thesis was some effects of early olfactory experience on later behavior in rodents. Since that time I have be involved in research on olfaction. Since moving to Israel in 1974 I have been doing research on olfaction and animal behavior including experiments on variables influencing explosives detection by dogs. I recently retired and am now chief scientist for Innovisec Solutions Ltd, a division of ICTS-Europe.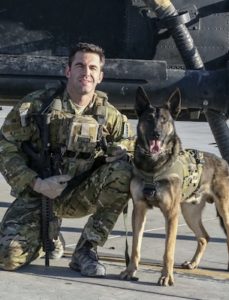 Dr. Sean McPeck
Dr. Sean McPeck has worked his way through various leadership positions since enlisting in 1996, both Active Duty, National Guard, Enlisted, and as an Officer. Dr. McPeck Served as a Sniper Team Leader and as a Veterinarian while with the United States Special Operations Command. While pursuing both his Biology Degree and his Doctorate in Veterinary Medicine from Colorado State University, Sean continued his service in both LRSD and National Guard Special Forces units. He has held positions as a State Department military contractor, working in remote, austere, environments in Africa. Sean has had multiple combat deployments to Afghanistan, totaling over 18 months in combat theaters of operation. While deployed, Dr. McPeck provided point of care veterinary support, while on target, during Direct Action operations on high value enemy combatants. As a Special Operations Veterinarian, Dr. McPeck authored and implemented the first Comprehensive Canine Conditioning Program, which is currently still being utilized by multiple SOCOM units.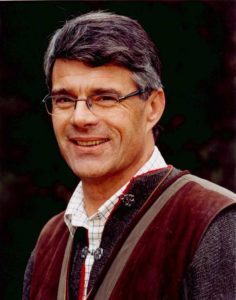 Erik Wilsson
Erik Wilsson earned his PhD in Ethology at Stockholm University 1997. He has been a director at the former Swedish Dog Trainings center and the Swedish Dog Training academy. Since 2005 he holds a position as program manager in the Swedish Armed Forces, having an annual production of 250 GSD puppies. His main scientific interests are related to behavioral development and temperament testing in working dogs. He has been a IWDBA board member since 2011.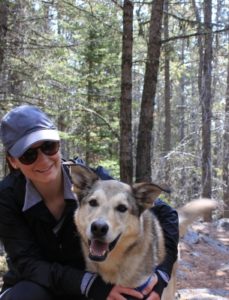 Taryn M. Graham
Taryn M. Graham is a PhD Candidate in Population and Public Health at the University of Calgary. Her research looks into the challenges and opportunities that Canadian cities face when it comes to sharing spaces with dogs. She is the founder of PAWSitive Leadership, a humane education program that uses dog‑related research to teach compassion to kids. She also has experience training service dogs for children with Autism.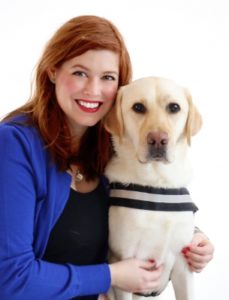 Joelle Alcaidinho
Joelle Alcaidinho is a PhD candidate in the School of Interactive Computing at Georgia Institute of Technology. Her research focuses on addressing the information asymmetry between humans and dogs through ubiquitous computing technologies. She is a founding member of the Animal-Computer Interaction Lab at Georgia Tech and a recipient of the 2015 Intel PhD Fellowship and 2016 SRC Graduate Fellowship. Prior to returning to academia, she worked with a variety of tech startups, as well as both large and small educational institutions and retail organizations. She is co-advised by Dr. Gregory Abowd and Dr Melody Jackson and is a member of the Ubiquitous Computing and ACI Lab at Georgia Tech.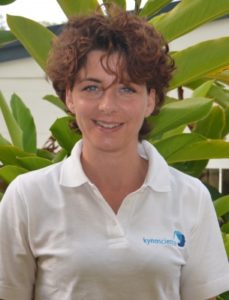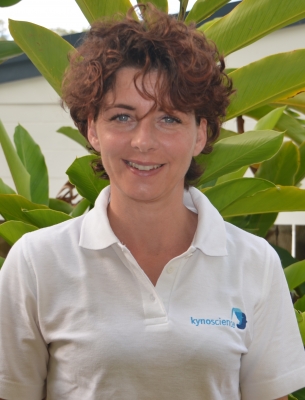 Dr. Esther Schalke
Esther Schalke is a Doctor in veterinary medicine, graduated from the University of Hanover, Germany in 1996. She got her PhD in 2000, is a board certified specialist in animal behavior and a Diplomate of the ECVBM-CA. She worked as a postdoctoral research fellow at the Institute of Animal Welfare and Behavior, University of Veterinary Medicine Hanover from 1997 till 2012. Her research subject was aggressive behavior in dogs and learning behavior. In 2009 she founded the Lupologic GmbH: center of applied ethology and veterinary behavior medicine. She published numerous publications about aggressive behavior in dogs.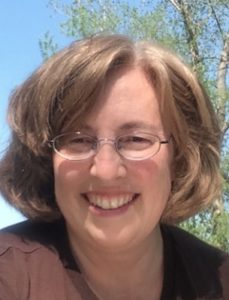 Laurel Neme
Dr. Laurel Neme has a PhD from Princeton University and a BA and MPP from the University of Michigan. She has worked on illegal wildlife trade and natural resource management in dozens of countries around the world and understands the real-life tradeoffs between wildlife protection and human economic needs. After close to two decades working for government agencies (US Treasury Department), multilateral lending institutions (e.g., World Bank); bilateral donors (e.g., USAID); and NGOs (e.g., Environmental Defense, the Nature Conservancy, World Wildlife Fund), she started writing full time on wildlife trade and science. She contributes regularly to National Geographic and is the author of ANIMAL INVESTIGATORS: How the World's First Wildlife Forensics Lab is Solving Crimes and Saving Endangered Species (with a foreword by Richard Leakey), and ORANGUTAN HOUDINI. Her next book will focus on conservation canines.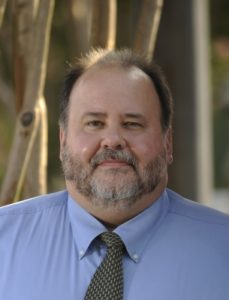 Paul Waggoner
Paul Waggoner is the Co-Director of the Canine Performance Sciences Program and an adjunct associate professor in the Department of Anatomy, Physiology, and Pharmacology at the Auburn University College of Veterinary Medicine. He has 26 years of experience performing detection dog research & development. He is a co-inventor of Auburn's patented Vapor Wake® detector dog technology. He is a member of the Dogs & Sensors Sub-committee of the National Institutes of Standards and Technology (NIST), Organization of Scientific Area Committees (OSAC). His current research efforts include: Odor memory of detection dogs; functional magnetic resonance imaging (fMRI) of canine cognition; detection of cancer by dogs; detection of new and emerging security threats by dogs; and detection dog breeding & raising.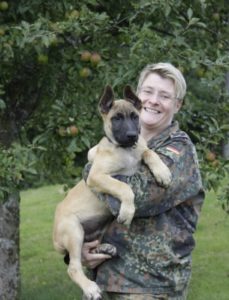 Lt. Col. Christiane Ernst DVM
Lieutenant Colonel (Veterinary Corps) Dr. Christiane Ernst entered the Bundeswehr as Medical Service officer candidate in October 1993. She completed her studies at the University of Veterinary Medicine Hannover in 1999 and was awarded her medical license at a veterinarian. She is a veterinary specialist for veterinary and public health and has been the Commandant of the Bundeswehr School of Dog Handling since 2014.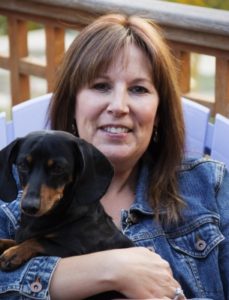 Lisa Shaffer
Lisa G Shaffer, PhD, FACMG is founder & CEO of Genetic Veterinary Sciences, Inc. (DBA Paw Print Genetics), located in Spokane, Wash., U.S.A. She received her PhD in Human Genetics from the Medical College of Virginia in 1990. From 1991 – 2002, she was a tenured faculty member in the Department of Molecular and Human Genetics, Baylor College of Medicine, Houston, TX and tenured professor in the School of Molecular Biosciences at Washington State University from 2002 – 2008. Currently, Dr. Shaffer is an adjunct professor in the School of Molecular Biosciences in the College of Veterinary Medicine, WSU. From 2003 – 2012, Dr. Shaffer was President and CEO of Signature Genomic Laboratories, Spokane, WA, a company that she founded focused on novel technologies for the genetic diagnosis of children with developmental disabilities. She is on the Advisory Board for Gonzaga University's New Venture Labs, the Chancellor's Advisory Council for WSU Spokane and the Development Action Committee of the Spokane County Regional Animal Protection Services (SCRAPS). Awards include the Ernst & Young Entrepreneur of the Year, Pacific Northwest Region in Health and Life Sciences (2009), ranked #8 in INC Magazine among women CEOs in the fastest growing private companies in the U.S. (2009), Innovator of the Year award, Greater Spokane Inc. (2009), YWCA Women of Achievement Award, recipient for Science & Technology (2016), and recipient of the Women in Business Leadership Award (2017). Dr. Shaffer is board certified by the American Board of Medical Genetics in clinical diagnostics. She has authored more than 325 peer-reviewed publications in the areas of clinical genetics and diagnostics and is currently the North American Editor-in-Chief for the journal, Molecular Syndromology.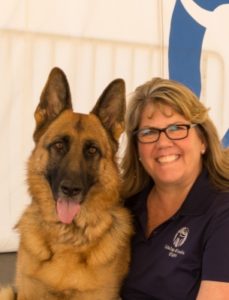 Yvonne Martin
Yvonne Martin started with guide dogs of America in 1989 as a puppy raiser- at the time she was a 911 dispatcher - in 1999 after becoming very actively involved with GDA using some of my college education in Animal Science - Yvonne was offered a full time job in the puppy department. After a year in that department she moved in to training where she completed her 3 year apprenticeship and state board licensing in 2003. Yvonne have since worked in the roles of Canine Development, Puppy Program Development - Breeding and Development and currently the Director of Programs.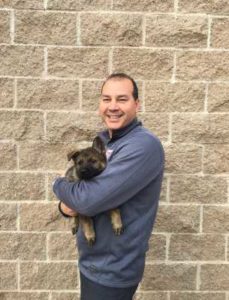 Tommy Mourad
Tommy is the director of guide dog training operation at Fidelco Guide Dog Foundation, in his role Tommy oversees the puppy raiser department and the early development of Puppies education he also oversees the training and placement department . Prior to joining Fidelco about fourteen years ago, Tommy enjoyed a very successful career in international law enforcement. His specialty was canine explosive detection. Tommy is a graduate of the Connecticut State Police Canine Troop Class 67, in 1995. He was sponsored to this program by the United States Department of State and the United States Treasury Department.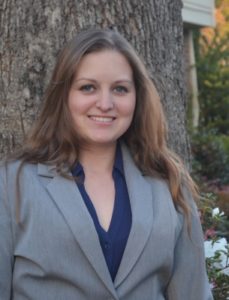 Ashley Prichard
Ashley is a graduate student in the psychology department at Emory University, pursuing her doctorate through the Neuroscience and Animal Behavior program. She currently works in the Canine Cognitive Neuroscience Laboratory under the mentorship of Dr. Gregory Berns. She earned her masters degree from University of North Carolina Wilmington, publishing her research on conceptual behavior in rats using olfactory stimuli as well as research in behavioral pharmacology.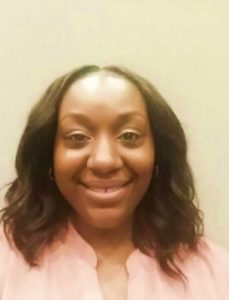 Vanquilla Shellman
Vanquilla Shellman is a graduate student at Florida International University with a Masters in Forensic Science, who will be graduating with a Doctorate in Forensic Chemistry in July. Working under the guidance of Kenneth G. Furton, she specializes in drug analysis, trace analytical chemistry, and canine detection. More specifically, she has spent the last five years developing new and efficient analytical techniques for the detection of synthetic drugs. In addition, she has also developed and optimized calibration tools for canine detection. As a McKnight and McNair graduate/undergraduate Fellow, Ms. Shellman hopes to continuing working within a lab setting analyzing cases or as a fulltime researcher.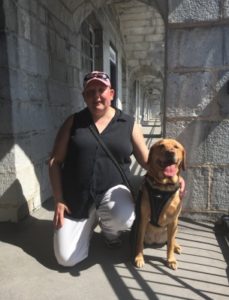 Brooke Sillaby
Brooke Sillaby holds a Master of Arts in Health and Aging and a Bachelor of Social Work from McMaster University, as well as a Bachelor of Arts in Criminal Justice and Public Policy from the University of Guelph. Her areas of interest include: service dogs, political science, animal-assisted interventions and disability. When Brooke is not busy reading or writing, she can usually be found playing or training with her dogs. In spite of being visually impaired, she raised and trained her own service dog, and together, they have earned a tracking title and are working towards other performance titles.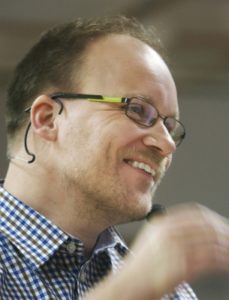 Per Arvelius
Per Arvelius holds the position as Breeding Manager at the Swedish Armed Forces breeding program for German Shepherd Dogs. Per earned his PhD in animal science, genetics and breeding, at the Swedish University of Agricultural Sciences, where he also worked as a researcher focusing on how dog behaviour can be improved by breeding. He has a background as an engineer, who after military service as dog handler became a professional working dog trainer. Later, after university studies and a master degree in animal science, he was head secretary for two governmental inquiries. The first one resulted in new legislation concerning "dangerous dogs". The second aimed at finding a cost-effective but still functional model for how to organize a Swedish breeding program for working dogs to supply national authorities with capable dog material.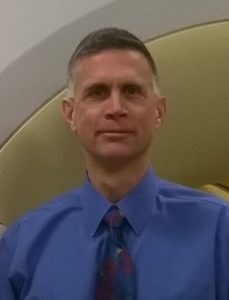 Dr. Kelly Mann
Dr. Mann is a postdoctoral fellow pursuing a PhD in advanced imaging and cancer biology at Colorado State University where he also facilitates working dog research projects. Dr. Mann received a BS in Biology from Georgia College in 1986 and graduated from the University of Georgia College of Veterinary Medicine in 1990. After one year in private practice, Dr. Mann returned to the University of Georgia and completed a MS in Veterinary Parasitology. He joined the US Army Veterinary Corps in 1993 and retired at the rank of Colonel in 2013. During his military career, Dr. Mann was the Director of the LTC Daniel E. Holland Military Working Dog Hospital and served in specialized training and leadership positions focused on canine medical care in Department of Defense, NATO and allied programs. Dr. Mann is a member of the Order of Military Medical Merit, a recipient of the Army Surgeon General's "A" Proficiency Designator and earned a Master of Strategic Studies from the US Army War College. He has a MS in Radiation Health Physics and is board-certified by the American College of Veterinary Radiology. Dr. Mann has a passion for all working dogs and the people they serve. His veterinary research interests include advanced imaging methods, medical procedures and surgical techniques that may lead to translational benefits for human patients.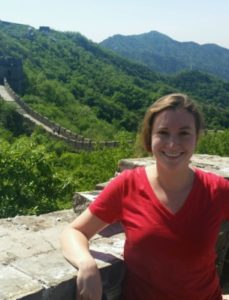 Alison Simon
Alison is a forensic chemistry PhD candidate at Florida International University in Miami, FL. She has worked with detection canines for six years with the FBI, the Fort Worth Police Department, and the International Forensic Research Institute. She has two published articles and is a recipient of a research grant from the J. Edgar Hoover Foundation. Currently, her research under Dr. Kenneth G. Furton focuses on profiling volatiles of an agricultural threat to enhance canine detection, and ultimately save guacamole.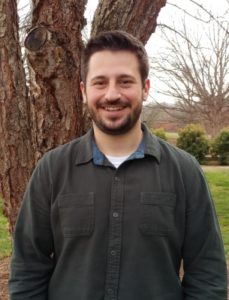 Michael Carnevale
Michael Carnevale is from West Long Branch, New Jersey. He attended West Virginia University for his Bachelor of Science degree, majoring in Animal and Nutritional Sciences. He is now working under Dr. Jeryl Jones at Clemson University in pursuit of a Master of Science degree in Animal and Veterinary Science. His current research is looking for ways to detect lower back disease in working dogs using imaging techniques.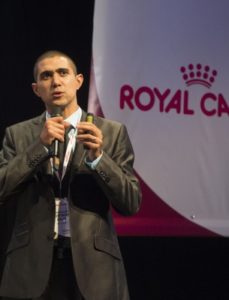 Dr. Emmanuelle Fontaine
Emmanuel Fontaine graduated from the Toulouse Veterinary School in 2004, he continued his studies at the Alfort Veterinary School (Paris) as trainee Vet in the domestic carnivore unit of the Reproduction Department. From 2005 to 2011, he worked at the Centre d'Etude en Reproduction des Carnivores (CERCA) [Research Centre for Reproduction in Carnivores], a unit specializing in pet breeding assistance. Emmanuel Fontaine is also qualified at the European College for Animal Reproduction (ECAR) and completed his PhD in 2012 on the use of GnRH agonists in canines. He joined Royal Canin Canada 's PRO team in September 2011.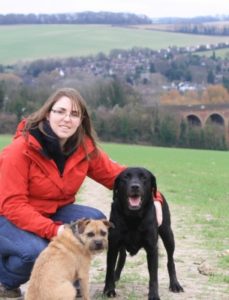 Victoria Martin
Vicky completed her BSc in Animal Behaviour and Welfare at the University of Bristol, UK, in 2010. Since then, she has worked as a canine research scientist within the Canine and Biosystems Team at the Defence Science and Technology Laboratory in the UK. This role has involved her leading research on a broad range of projects pertinent to understanding and enhancing the performance of working dogs in the field of detection; including welfare, training methods, training odours and deployment. Vicky has worked closely with detection dog users in UK government and in private organisations.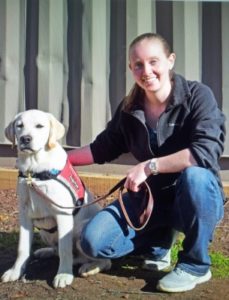 Jennifer Gravrok
Jennifer joined La Trobe University's ARG Dog Lab in 2016 as a PhD student. Previously she studied at the University of Wisconsin Superior where she got a Bachelor of Science in Biology. Jennifer has done animal behaviour research with crayfish on the aggressiveness boldness syndrome at the University of Maine at Farmington and decision making in honey bees related to the negative incentive contrast effect at Michigan State University. Currently she is studying how service dogs positively impact their handler's life, especially in relation to the concept of thriving.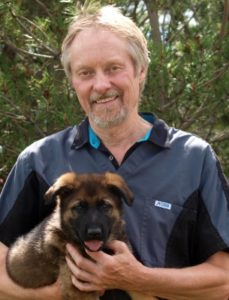 Dr. Ken Hubbard
Dr. Ken Hubbard graduated from the Western College of Veterinary Medicine in 1978 and was presented with the Canadian Veterinary Medical Association Award for combining outstanding sportsmanship, academics and leadership as a student. The following year he founded the Cedarwood Veterinary Hospital in Red Deer. In the mid 1990's when the use of canine frozen semen was still in its infancy, Dr. Hubbard established a Canine Reproduction division at the Veterinary Hospital to explore, develop and expand the use of canine frozen semen. In 1999 when the RCMP decided to develop their own in house Breeding Program, Dr. Hubbard was asked to assist and oversee all of the Veterinary aspects focusing on the use of frozen semen. Since then he has been involved in the evolution and on going success of the program. In 2012 Dr. Hubbard was honoured to receive the RCMP Commissioner's Commendation Award for his leadership, dedication and outstanding service to the Police Service Dog Breeding Program. Then in 2016 he was presented with a Governor General Meritorious Service Award for his ongoing contribution. Over the years, Dr. Hubbard has been active with the Alberta Veterinary Medical Association, involved with committees during the establishment of the University of Calgary Veterinary Faculty and served as President of the ABVMA.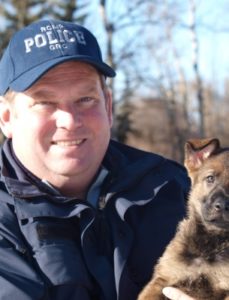 Curtis Shull
Sgt Curtis Shull is a member of the Royal Canadian Mounted Police (RCMP) and has been involved in the RCMP Police Dog Service since 2002. Over that period he has quarried and raised six potential police service dogs. The last pup Curtis raised was his RCMP service dog Timo. Curtis was an operational dog handler in the Lower Mainland of British Columbia. He transferred to the RCMP Police Dog Service Training Centre in 2011 as a Cpl Pre Trainer, where he was responsible for evaluating and pretraining potential police dogs and dog handlers. In 2015 Curtis was promoted to Trainer position at PDSTC which included training dog handlers and their service dog. In March 2016 he moved into the position of Sergeant in charge of Breeding and Imprinting. His responsibilities include selection of potential broods and studs based on working dog traits needed for operational police dogs. Curtis oversees management of the breeding, broodkeeper and imprinting programs including the staff that work within the programs.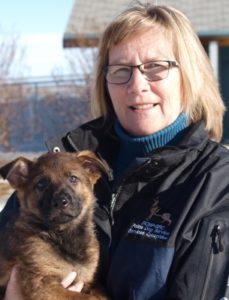 Brenda Sawyer
Brenda Sawyer has been with the RCMP Police Dog Service Training Centre since 2001. Dogs have been a part of her life since she can remember. In recent years she has housed retired breeding females, retired police dogs and rejected dogs from the program. Her initial role with the RCMP was a member of the kennel attendant team and in 2002 took on the role of developing protocols within the breeding and imprinting program and managing the data necessary to develop the in house breeding program. In her current role as the Breeding Program Coordinator she is involved in all aspects of the breeding, broodkeeper and imprinting programs. Brenda graduated from Olds College in 1983 and worked for the Alberta Research Council for 13 years in projects involving data analysis and research. Over the past 35 years she has gained knowledge and experience with breeding, whelping, genetic issues, working dog traits and puppy testing and has been able to apply database structure and concepts in order to capture data to ensure that decisions made are based upon evidence.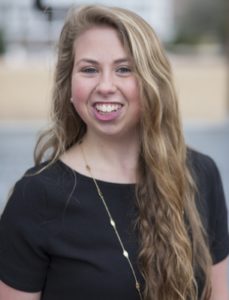 Sara Beeland
Sara Beeland is a senior undergraduate student majoring in Animal and Veterinary Sciences at Clemson University. She has been an undergraduate research student in Dr. Jeryl Jones' lab for two years. Sara plans to graduate in May 2017 and will be attending veterinary school in Fall 2017.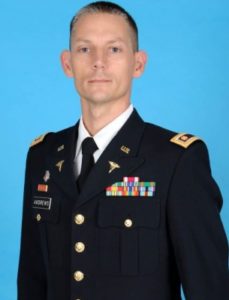 Major Shane Andrews DVM
Major Shane Andrews earned his Bachelors of Science degree in biology from Brigham Young University in 2005. He went on to earn his Doctor of Veterinary Medicine degree from Western University of Health Sciences College of Veterinary Medicine in 2009. During veterinary school he was a recipient of the Health Professions Scholarship, and was commissioned an officer in the Veterinary Corps of the United States Army. Major Andrews has served in various positions and locations around the world. He is currently a small animal surgical resident at Michigan State University College of Veterinary Medicine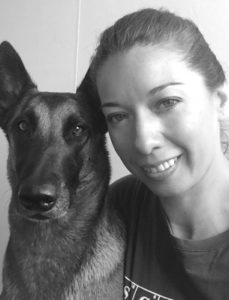 Astrid Concha
Astrid Concha is a veterinarian from Chile, Master of Science in small animal behavior from the University Autonomous of Barcelona. She has a PhD at the University of Lincoln (UK) focusing on the olfactory alert performance in dogs. For the past fourteen years, Astrid has worked in clinical animal behavior, trained dogs for people with disabilities, and supervised welfare and training programs in police and military working dogs. She has also worked as operational researcher for Medical Detection Dogs in the UK. Her current research and work interests are focused on the behavioral aspects of olfactory performance, spontaneous detection of human diseases, and in developing technology for measuring alert performance in detection dogs.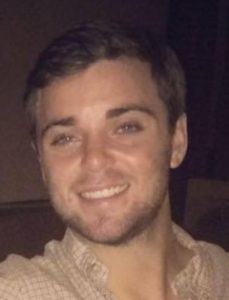 Patrick Robbins
Patrick Robbins is a 1st year veterinary student at the University of Pennsylvania School of Veterinary Medicine. He has worked at the Penn Vet Working Dog Center as a research coordinator and trainer since 2013. Patrick plans to pursue a VMD/PhD degree to continue researching the extrinsic and intrinsic factors involved in the success and well-being of detection dogs.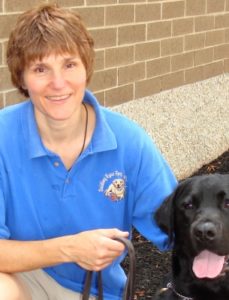 Jane Russenberger
Over the past 29 years, Jane has been the Director of Breeding and Genetics at Guiding Eyes for the Blind in Yorktown Heights, New York. Using various scoring systems in collaboration with multiple specialists, Jane has studied and scored aspects of behavior on thousands of potential guide dogs. The knowledge gained has been incorporated into improving the genetic as well as environmental influences on behavior of 165 Labrador and German Shepherd guide dogs annually produced by Guiding Eyes for the Blind.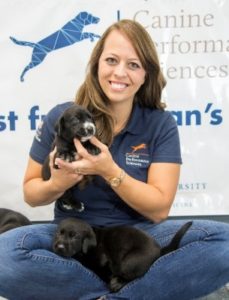 Pamela Haney
Breeding Program Manager of the Canine Performance Sciences Program, College of Veterinary Medicine, Auburn University, USA. She has a BS in Exercise Science and a MS in Exercise Physiology. Pam has been with CPS for 7 years. Her research interests include improving the performance of canine athletes, specifically in physiology and performance and genetics and reproduction. She has done projects with thermoregulation, sport/work specific conditioning, environmental influence on performance, nutrition, and detection dog breeding and development.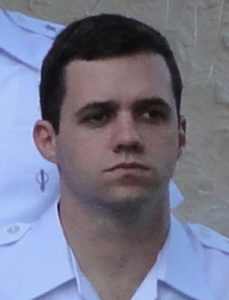 Dr. Otavio Augusto Brioschi Soares
He got his bachelor degree in Veterinary Medicine (2004), master's degree (2008) and PhD (2012) in Veterinary Medicine at the Faculdade de Ciencias Agrárias e Veterinárias, Universidade Estadual Paulista. He joined the Brazilian Army as a veterinary officer at 2006. He holds a specialization in physiology of sports training from the Universidade Federal de São Paulo (Unifesp) (2008), and two military specializations: complementary applications to military sciences (2014) and officer special training (2015). He worked as a professor and researcher at the Faculdade de Medicina Veterinária de Valença, RJ, where he was responsible for the disciplines of methodology of scientific research and animal physiology. He served in the Veterinary Hospital of the Agulhas Negras Military Academy (AMAN), RJ, where he worked in the areas of biosafety of military operations, protection of water and food, medical and surgical clinic of dogs and horses from 2007 to 2014. He has done the special course of war dogs training, by the Brazilian Navy (2014). He is currently head of the Canine Reproduction Center, located in the 2nd Army Police Battalion, SP, where he works in the areas of training and employment of dogs in military operations and canine medicine, surgery and reproduction. He has experience in veterinary medicine, with emphasis in military veterinary medicine, biosafety of military operations and military working dog training and exercise physiology.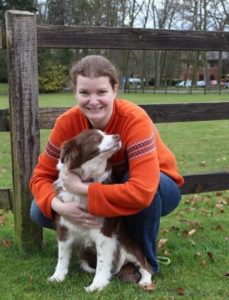 Dr. Katy Evans
Dr Katy Evans qualified as a veterinary surgeon at the University of Bristol in 2001. After various clinical jobs, she undertook a Postgraduate Studentship in Small Animal Epidemiology at the Animal Health Trust from 2007-2010. This involved analysing data from the Kennel Club's 2004 Purebred Dog Health Survey, undertaking breed-specific health surveys and also completing an MSc in Veterinary Epidemiology and Public Health at the Royal Veterinary College. Katy then undertook a PhD in Quantitative Genetics at the University of Nottingham, investigating the potential to use estimated breeding values (EBVs) for health and behavioural traits of importance to Guide Dogs. She gained her PhD in January 2015 and until September 2016 worked as a Postdoctoral Research Fellow at the University of Nottingham developing Guide Dogs' EBVs and assisting with their implementation. Katy is now Health Research Manager at the Kennel Club, and a key role is leading their new Breed Health and Conservation Plans project.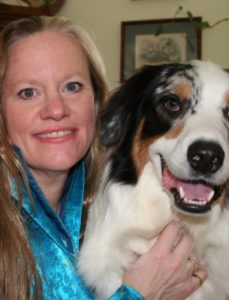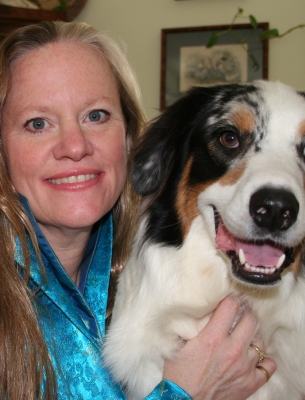 Dr. Karen Overall
Dr. Karen L. Overall has BA, MA and VMD degrees from the University of Pennsylvania and a PhD degree from the University of Wisconsin-Madison. She did her residency training in veterinary behavioral medicine at the University of Pennsylvania and is a Diplomate of the American College of Veterinary Behaviorists (DACVB). She has served on the faculties of both the veterinary and medical schools at the University of Pennsylvania where she has taught undergraduates, graduate students and professional students, and ran the Behavior Clinic at Penn Vet for more than a dozen years. Dr. Overall lectures at veterinary schools world-wide and is a Senior Research Scientist in the Biology Department at the University of Pennsylvania. Dr. Overall has given hundreds of national and international presentations and short courses and is the author of over 100 scholarly publications, dozens of textbook chapters and the texts Clinical Behavioral Medicine for Small Animals (1997; Elsevier) and Manual of Clinical Behavioral Medicine for Dogs and Cats (2013; Elsevier) and of the DVD, Humane Behavioral Care for Dogs: Problem Prevention and Treatment (2013; Elsevier). She is the editor-in-chief for Journal of Veterinary Behavior: Clinical Applications and Research (Elsevier). Dr. Overall has been named the North American Veterinary Conference (NAVC) Small Animal Speaker of the Year, has been awarded the Cat Writer's Association Certificate of Excellence for "The Social Cat" column in Cat Fancy Magazine, and in 2010 was named one of the The Bark's 100 Best and Brightest - Bark Magazine's list of the 100 most influential people in the dog world over the past 25 years. Dr. Overall serves and has served on numerous governmental committees focused on canine health and behavior, including the Commonwealth of Pennsylvania's Canine Health Board, to which she was appointed by former PA Governor Rendell, and the US Department of Defense's Blue Ribbon panel on canine-post-traumatic stress disorder (C-PTSD). Dr. Overall frequently consults with governments locally, nationally and internationally about legal and welfare issues of pet dogs and behavioral, welfare and performance issues pertaining to working dogs. Dr. Overall's research focuses on neurobehavioral genetics of dogs, the development of normal and abnormal behaviors and how we assess behavior, especially as concerns working dogs.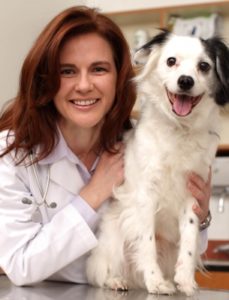 Dr. Angela Hughes
Dr. Angela Hughes serves as Veterinary Geneticist for Mars Veterinary. At Mars Veterinary, Dr. Hughes pioneered the concept of genetically aligning potential breeding dogs to evaluate genetic diversity and launched this concept in a first-of-its-kind test called Optimal SelectionTM. She is also involved in several canine and feline genetics studies and on-going development of the Wisdom Panel tests for genetic disorders, traits, and ancestry. Dr. Hughes received her veterinary degree and PhD in genetics from the University of California, Davis. Following completion of a three-year veterinary genetics residency, Dr. Hughes held an associate clinical professor position at the UC Davis Veterinary Medical Teaching Hospital. She also has been published in multiple academic publications including the Journal of the American Veterinary Medical Association and has contributed chapters for publication in Veterinary Clinics of North America Small Animal Practice: Pediatrics and Large Animal Internal Medicine 5th Ed. Dr. Hughes' special interests include small animal and equine genetics and small animal reproduction and pediatrics.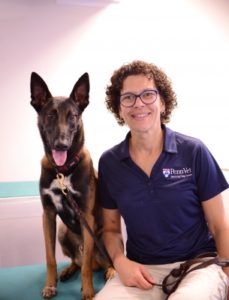 Dr. Cindy Otto
Dr. Otto is a tenured associate professor at the University of Pennsylvania, School of Veterinary Medicine in Philadelphia, PA. As a board certified specialist in Veterinary Emergency Medicine she served as an attending clinician in the Penn Vet Emergency Service between 1991 and 2014. During that time she had a special interest in sepsis, trauma and disaster medicine. As a result of her deployment with PA-TF1 (a Federal Urban Search and Rescue Team) to hurricane Floyd and 9/11, she initiated an AKC-CHF funded longitudinal study of search dogs that worked at 9/11 and was inspired to create to the Penn Vet Working Dog Center (www.PennVetWDC.org). Her experience with these amazing canine athletes motivated her to become a board certified specialist in Veterinary Sports Medicine and Rehabilitation (DACVMR-canine) and a Certified Canine Rehabilitation Therapist. She currently serves as the executive director of the Penn Vet Working Dog Center where she oversees the fitness and medical care of the detection dogs in the program and provides rehabilitation and conditioning for police and other working dogs. She has published over 60 peer reviewed articles, numerous book chapters and is an internationally recognized speaker in both emergency medicine and working dog medicine. She was named Pennsylvania's 2002 "Veterinarian of the Year" and received an Alumni Recognition Award in 2006 and the OSU Distinguished Alumnus Award in 2008 from the Ohio State University and a top 20 finalist in AVMF's America's Favorite Veterinarian.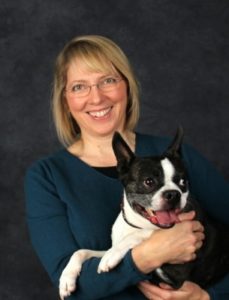 Dr. Bess Pierce
Colonel (Dr.) Bess J. Pierce is an Associate Professor at Lincoln Memorial University College of Veterinary Medicine where she teaches small animal internal medicine, sports medicine and human animal bond subjects. Since 2011, she has also served as Clinical Consultant at Penn Vet Working Dog Center, located in Philadelphia. Her primary research and clinical interests are in canine sports medicine and rehabilitation, canine conditioning and injury prevention, and three dimensional motion capture and modeling. Dr. Pierce earned a BS in biology from Tulane University in 1986, an MZS in wildlife biology in 1990 and a DVM from Auburn University in 1992. She is board certified by the American Board of Veterinary Practitioners, the American College of Veterinary Internal Medicine and the American College of Veterinary Sports Medicine and Rehabilitation. Pierce has served more than 24 years in the US Army Veterinary Corps both in the active duty and reserve components, with assignments worldwide including California, two tours in Japan and several years at the Military Working Dog Center in Texas. She is currently in the US Army Reserve, assigned to Public Health Command Europe, headquartered in Germany.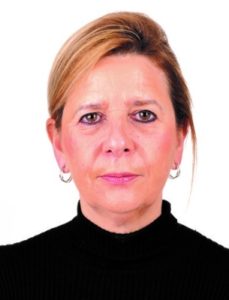 Gabriele Steinbüchel-Holl
Gabriele Steinbüchel-Holl has worked as manager for various German companies for the past 30 years. She has been employed by ExploTech GmbH since 2012 and became one of the CEOs in 2015. ExploTech GmbH is an independent company founded in 2000. They are specialized in the development of explosives detection technologies. As a partner in various research projects they develop expertise enabling global security forces to thwart terrorist attacks . Their famous testing EMPK® has been registered as a trademark with the German Office of Patents.

info@explotech.de www.explotech.de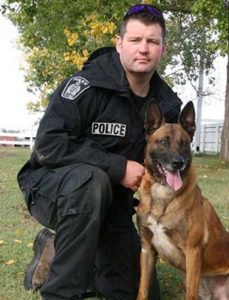 Brad Gillespie
Brad Gillespie has nearly 20 years of diverse operational experience in the working dog world. This includes 17 years as a police/military canine handler and trainer. Brad is the Ontario director of the Canadian Police Canine Association and has been certified as a Master Trainer by this association. Brad will present on how the canine handler - scientist interface can help truly impact operational outcomes. In far too many cases there is a large divergence between scientific knowledge and the end state operational user. Brad will provide strategies, based upon operational experience and training, on how the interface between science and the end state leash holder may be improved. Brad will template these considerations over a recent scientific review born out of operational necessity.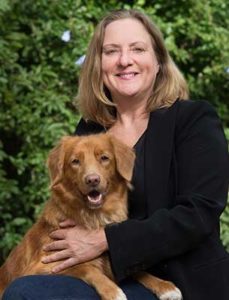 Professor Claire Wade
Professor, Chair computational biology and animal genetics. Claire Wade began her career in quantitative genetics before making the leap to genomics in 2002 when she began a position with the Whitehead Institute for Biomedical Research at Massachusetts Institute of Technology. The genomics group at the Whitehead later became one of the founding groups of what is now the Broad Institute. While in the USA, Claire worked on several mammalian genome projects including the mouse, dog and horse (for which she was the lead researcher). Claire's research interests include unravelling the secrets of genome biology using next generation sequencing. In particular, she studies the application of new genomic technologies to improve our understanding of diseases and behavioural traits in domestic animals and wildlife and our understanding of the links between DNA and phenotype in general. Projects currently underway are as diverse as studying the genetics of durability in Thoroughbred race horses, finding genes underlying canine separation anxiety and working dog performance, improving captive animal management using new genetic resources, and developing new methods for the computational analysis of high throughput sequencing data. Other projects involve mapping genes causing congenital disorders in dogs including cleft palate and deafness using whole genome association analysis and genotyping by sequencing.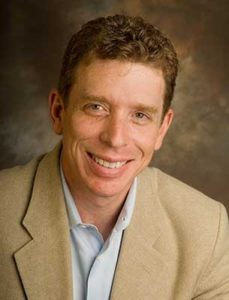 Dr. Gregory Berns MD PhD.
Dr. Berns is the Distinguished Professor of Neuroeconomics at Emory University, where he directs the Facility for Education and Research in Neuroscience and the Center for Neuropolicy. Dr. Berns will lead the Early Development/Experience stream of the conference with a presentation describing some of his more recent work entitled "100,000 Awake Dog MRIs: What Have We Learned?"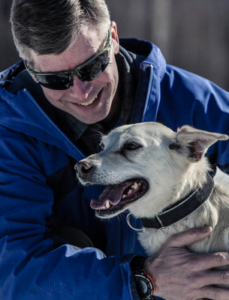 Dr. Arleigh Reynolds DVM, PhD, D.A.C.V.N
Associate Professor of Veterinary Nutrition, and Associate Dean, Department of Veterinary Medicine University of Alaska Fairbanks. Dr. Reynolds will lead the Training stream of the conference with a presentation related to " Nutrition for Performance (both Basic and Advanced). He has also agreed to be our Gala Dinner Speaker and will provide a captivating presentation on the history of sled dogs in Alaska. This presentation will describe the 1925 race for mercy, where a relay of dog teams saved the town of Nome from a diphtheria epidemic. It will also explain their astonishing physiology, and how they are used today to help troubled youth in rural villages find alternatives to substance abuse, depression and suicide.