Call For Papers / Abstract Submission Extended to 31 July 2021
904
904 people viewed this event.
The 12th International Working Dog Conference, scheduled Oct. 12-14, 2021, will be conducted virtually. Plans are already being formulated to match the fellowship of our past conferences in new and different ways that will offer additions in personalized opportunities and enjoyment for all attendees.
Our event organizer, Working Dog Enterprises, LLC, as well as Jed Weisberger, our communications specialist, will be providing the details as the programs are put together for you.

The call for papers is now open.
Deadline, Extended: 31 July 2021
Abstract submissions will be accepted for three types of presentations:
Long presentations will be 30 minutes followed by 10 minutes for questions
Short presentations will be 15 minutes followed by 5 minutes for questions
Posters are also being accepted.
Submit your abstract

You can get the latest information on the 2021 IWDC by checking in here on our website or following us on:
The IWDBA Facebook page
The IWDBA Twitter page
Please forward any questions or concerns to iwdc2021@iwdba.org
Registration is also open now:
Register Here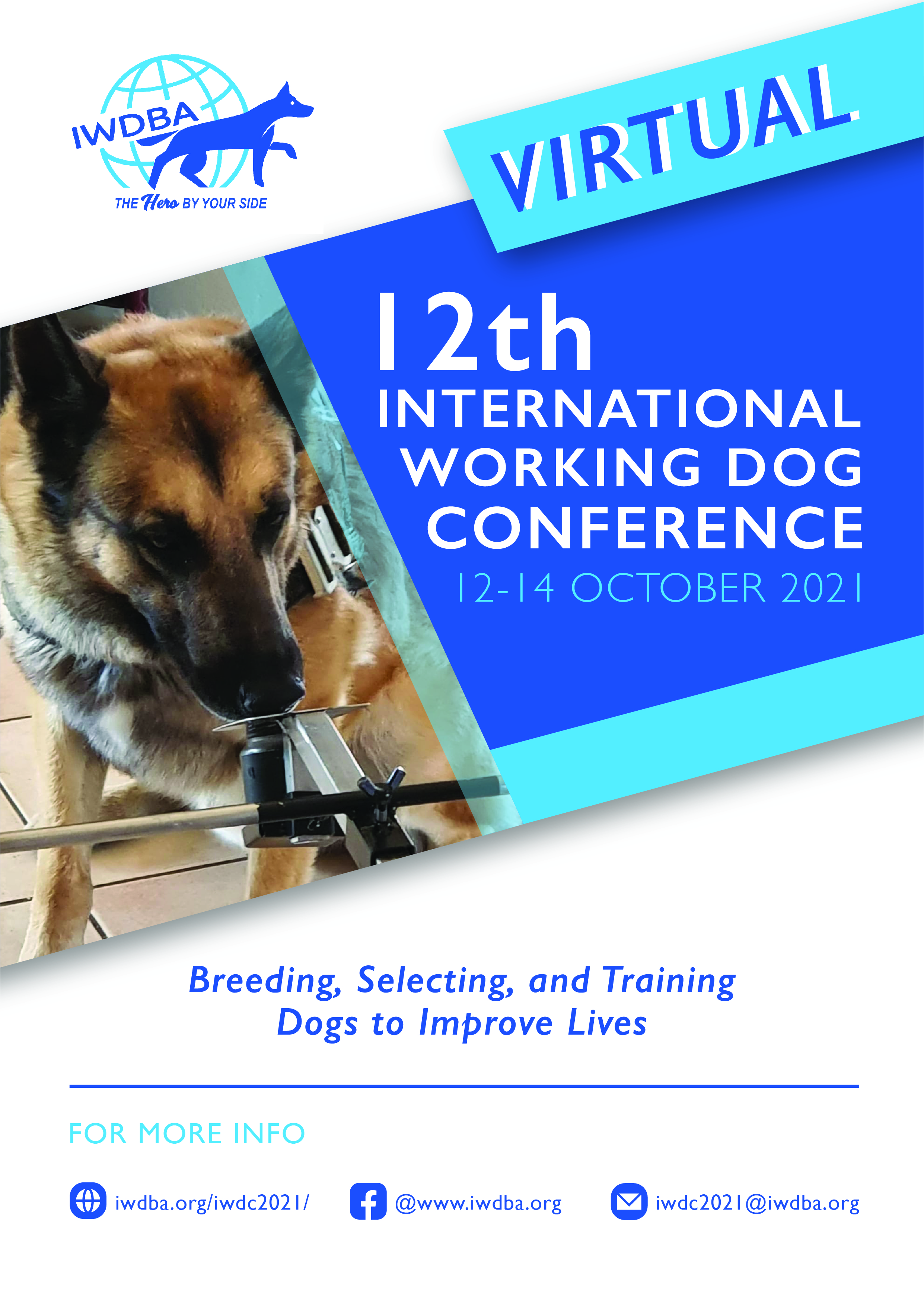 Additional Details
Link To Event Page - https://www.iwdba.org/iwdc-abstract-application/