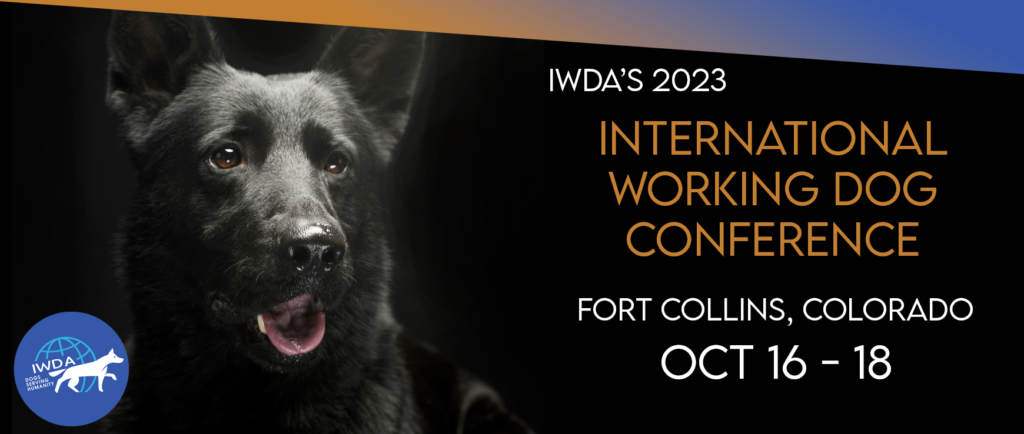 With thanks to our sponsors: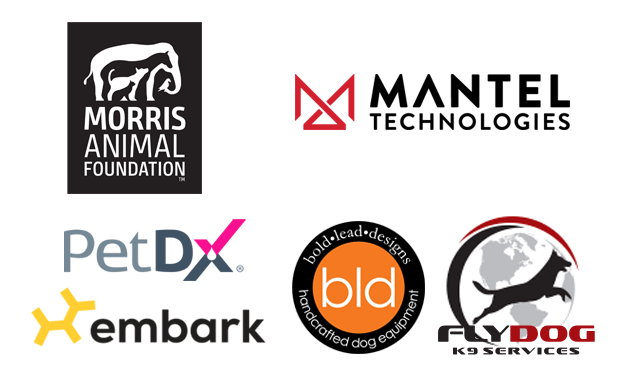 Creating significant improvements in health and behavior using tools to assist in breeder selection & behavior assessment
Decrease failure rates in working dog programs resulting in more effective, focused, and resilient working dogs
The impact of service dogs in substance use recovery, mental health, and PTSD veterans
implement tested behaviors and training methods throughout police, detection, military, guide and service dog programs
Improvements in cancer detection and research in working dogs, and other modern medical updates
Developing breeding programs through experience and reflection; and Breed improvement case studies
Working dog welfare, including heat stress management, specialized veterinary care practices, freedom of choice in changing behavior, and more
We are still receiving posters to display during this event. To submit your poster, please register here. If you submitted an abstract for IWDC2023, you can use those log-in details.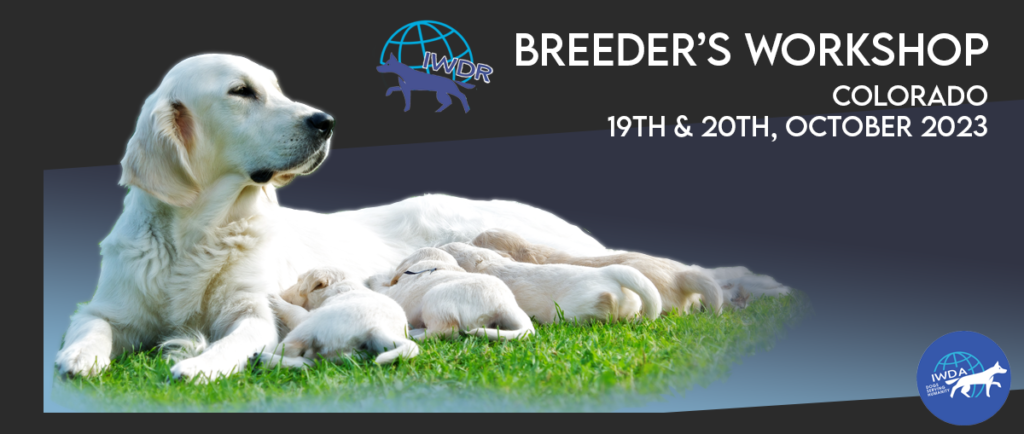 With thanks to our sponsors: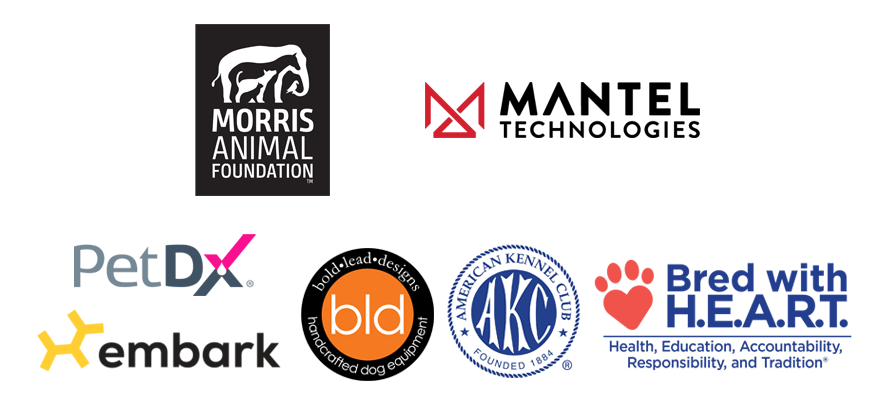 Tools and resources to implement evidence based methods when improving the whole dog:
AKC Bred with H.E.A.R.T program – CEUs available for many subjects within our program. Click here for the list of applicable CEUs.

Breeding, whelping and neonatal care; 

Early socialization 
Emotional homeostasis and relaxation protocol with Dr. Karen Overall

Acclimating dogs for grooming, handling, and future careers 

Gaiting live workshop with Colton Johnson and Doug Johnson, AKC award winning breeders and handlers

Advanced genetic selection tools for health and temperament (EBVs) from IWDR experts
This fantastic workshop is ideal for private breeders or for sport and working dog programs, and will introduce or expand your knowledge in key areas of your program's development!
ANIMAL HEROES: CATAlYZING TRAUMA SOLUTIONS FOR PETS AND PEOPLE
Attendees to both IWDC and the Breeder's Workshop are invited to join this complimentary session (held at the same venue, on Wednesday evening) showcasing brief presentations highlighting translational trauma solutions plus free hors d'oeuvres and beverages. Discover inspiring stories of lives saved through trauma networks and connect with fellow providers working to identify common solutions for traumatic injury. You will also get a sneak peak of the highly anticipated veterinary trauma CE course, Veterinary Advanced Trauma Life Support (VetATLS).
Venue, Hotels and Transportation
Choose from one of these hotels offering Event rates for attendees:
Affordable hotels have been reserved with free shuttle services to and from the venue. Special Event rates are available at certain local hotels – use the links given below to book hotel rooms at our special event rate. All hotels offer a free breakfast, and there are a Variety of restaurants within walking distance.
Choose from one of these transportation options between the airport and your hotel:
Discounts offered for attendees that book transportation to or from Denver International Airport. This is a personalized service ideal for small groups traveling together.
Bookings can be made through their website – click here.

Use the code IWDC&BW2023 at checkout

 for $10 off either the "Sedan" or "SUV" options.
*Please note that extra fees for oversize luggage, skis, golf clubs or pets in carriers may apply.  
This shuttle bus service is ideal for single travelers. The bus will make a number of stops along the way and offers transport directly from the airport to your hotel.
A $5 discount is offered for those who book online – click here.
The IWDA does not have a Group ID/Discount Code for this service 
*Please note that extra fees for oversize luggage, skis, golf clubs or pets in carriers may apply.  
Note: Ticket prices are in USD.