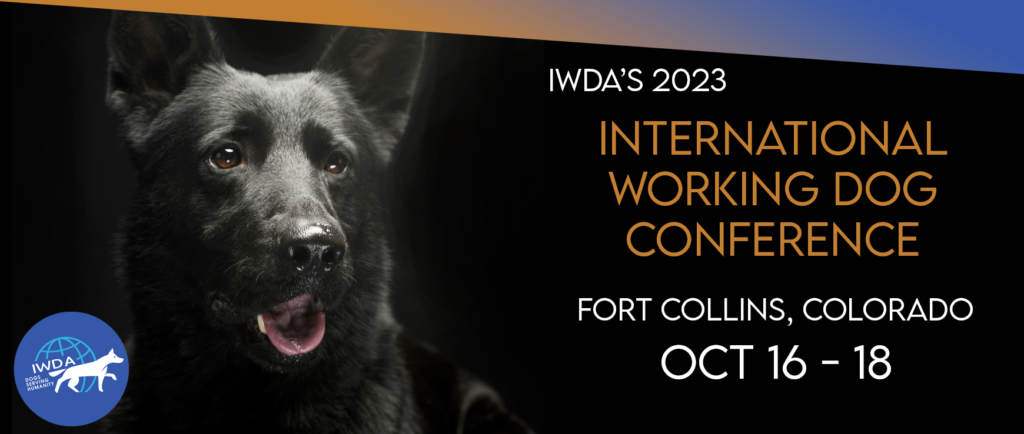 Recent scientific advances in the production of high quality working dogs:
Working dog training

Health and management

Assessing performance and temperament

Breeding
For all types of working dogs such as detection, military, guide and service dogs and anyone interested in keeping up with latest scientific advancements and best practices.
We are currently accepting abstracts for those wishing to present at the International Working Dog Conference.
To submit your abstract, please register here. If you submitted an abstract for IWDC2021, you can use those log-in details.
Deadline: April 30
International Working Dog Conference, Oct 16th, 17th and 18th, 2023

IWDR Breeder's Workshop immediately follows on the 19th and 20th.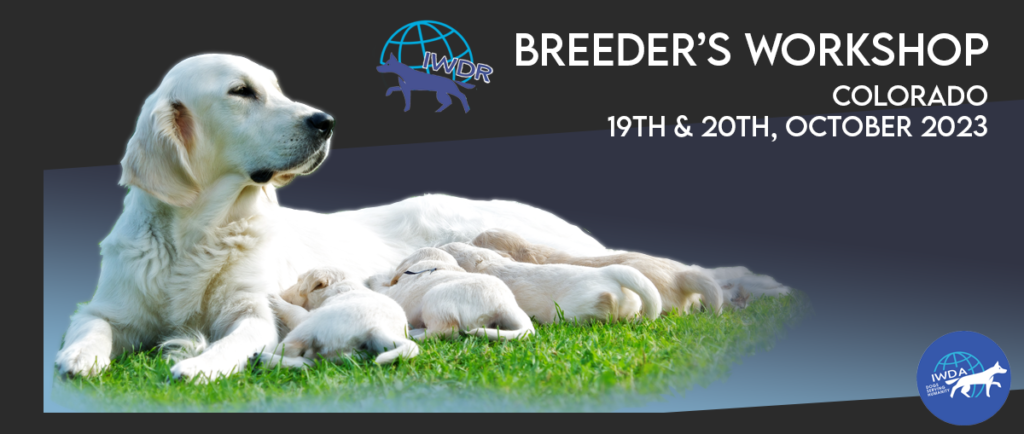 Program is now available for download: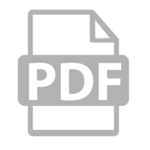 Tools and resources to implement evidence based methods when improving the whole dog:
Breeding, whelping and neonatal care

Early socialization 

Acclimating dogs for grooming, handling, and future careers 

Gaiting live workshop

Advanced genetic selection tools for health and temperament (EBVs)
For private breeders, conformation, field trial, and all types of working dog programs.
Fort Collins, Colorado on campus of Colorado State University.
Pets are not allowed in the conference Venue.
Hotels and Transportation
Affordable hotels have been reserved with free shuttle services to and from the venue. Special Event rates are available at certain local hotels – use the links given below to book hotel rooms at our special event rate. All hotels offer a free breakfast, and there are a Variety of restaurants within walking distance.
From Denver International Airport are reliable, convenient shuttle services. These services are not included within ticket costs: more details available soon.
Choose from one of these hotels offering Event rates for attendees:
Tickets are now Available!