2023 IWDBA Breeder's Workshop - Event Info
The International Working Dog Breeding Association (IWDBA) is pleased to announce the 2023 Breeder's Workshop "Genetically improving the whole dog" in Vancouver Canada on May 1-2 and May 3 for an optional opportunity for on of two optional hands-on practice sessions in Behavioral Scoring or Reproduction.
The IWDBA 2023 Breeder's Workshop will take place immediately following the International Guide Dog Federation Conference. Further details to follow.
Topics and levels are appropriate for breeding managers, veterinarians and staff involved with behavioral measures of any level. Sessions will be led by industry leaders on topics including:
Health and Behavior

Assessing gait  for working dogs

Reproduction 

Selecting best young dogs as parents 

Genetic Selection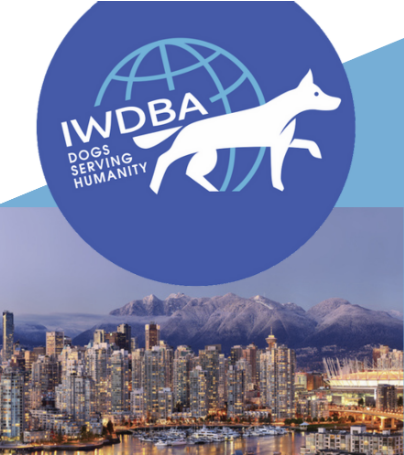 Registration and hotel costs
Check back for updated information on registration and hotel costs as well as when registration opens. 
Registration priority will be given to IGDF, ADI and IWDBA members.   
Submit this registration form to indicate your interest in attending the conference. 
If you are a breeder or veterinarian, please indicate your interest to get on our mailing list so we can contact you when registration opens for your group if space is available.   
For questions contact us at kelly.havlena@iwdr.org or click here.